July TV5MONDE Selection
June 30, 2021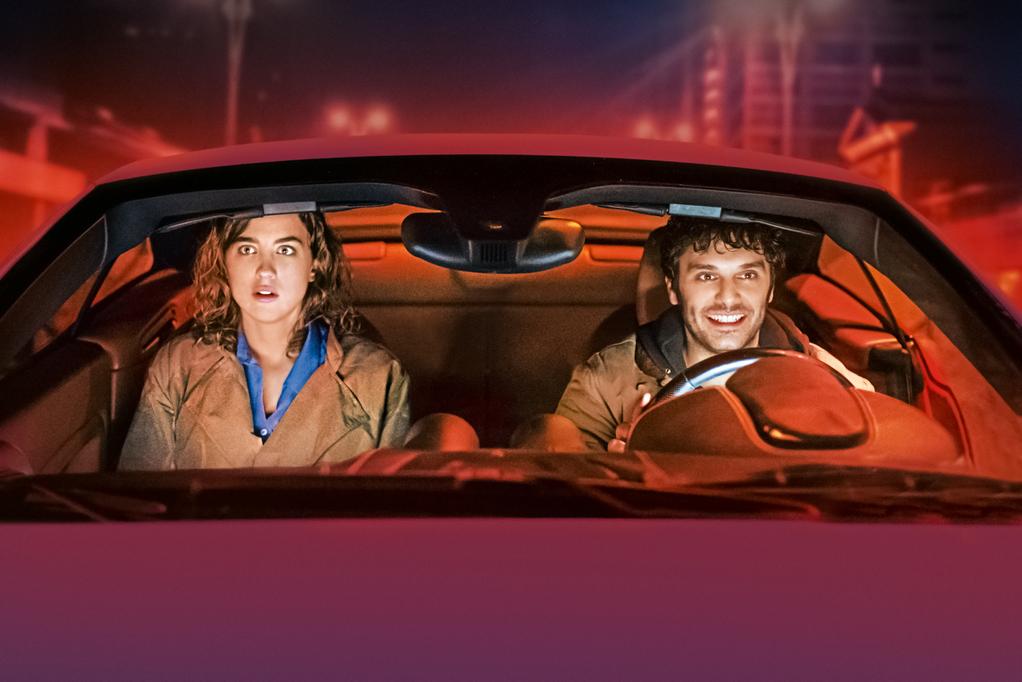 30 JUNE 2021
---
Celebrate Cannes with
TV5MONDE
Four award-winning features screening for free in July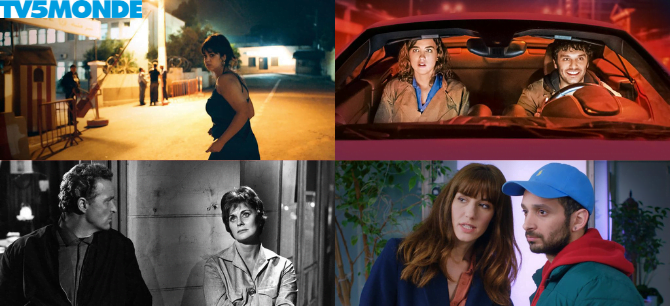 ---
To celebrate the Cannes Film Festival taking place in July, TV5MONDE will be screening online another selection of award-winning films from previous years. Here are some of the highlights.
---
SUNDAY 4 JULY (20:00)
All About Yves / Yves
Jérem moves into his grandmother's house to write his first rap album. There he meets the beautiful So, a market researcher for the start-up Digital Cool. She persuades him to try out Yves, a revolutionary intelligent refrigerator that is supposed to simplify his life.
Dir Benoît Forgeard
Cast Doria Tillier, William Lebghil
2019 | France | 107 mins
French with English subtitles
AWARDS & FESTIVALS
Directors' Fortnight, Cannes Film Festival (2019)
---
THURSDAY 8 JULY (20:00)
The Trouble with You / En liberté!
Police detective Yvonne, young widow of Police Chief Santi, a local hero, discovers that her husband was in fact a crooked cop. Determined to make amends for the wrongs he committed, she crosses paths with Antoine, who had been unjustly imprisoned for eight long years…
Dir Pierre Salvadori
Cast Adèle Haenel, Pio Marmaï, Damien Bonnard, Audrey Tautou
2018 | France | 108 mins
French with English subtitles
AWARDS & FESTIVALS
Directors' Fortnight, Cannes Film Festival (2018)
---
SUNDAY 11 JULY (20:00)
Beauty and the Dogs / La Belle et la Meute
A college student goes from hospitals to police stations and back again seeking help after a brutal assault at a party but faces a bureaucratic nightmare when she reveals that her perpetrators are police officers.
Dir Kaouther Ben Hania
Cast Mariam Al Ferjani, Ghanem Zrelly, Noomen Hamda
2017 | Tunisia, France, Sweden, Lebanon, Norway | 95 mins
Arabic with French subtitles
AWARDS & FESTIVALS
Official Selection, Cannes Film Festival (2017)
---
SUNDAY 18 JULY (20:00)
The Long Absence / Une aussi longue absence
Thérèse Langlois, who runs a small café in the suburbs of Paris, lives alone, awaiting her long lost husband, deported by the Germans during the Second World War and since declared dead. However she thinks she recognises him in a tramp she often sees but he has amnesia.
Dir Henri Colpi
Cast Alida Valli, Georges Wilson, Charles Blavette
1961 | France | 85 mins
French with English subtitles
AWARDS & FESTIVALS
Palme d'or, Cannes Film Festival (1961)
---
ABOUT TV5MONDE
For the love of French culture – with subtitles.
Award-winning and classic films, original series, documentaries, entertainment and international news. Enjoy French lifestyle and savoir-faire programs on gastronomy, fashion, travel, history, music, and game shows. Your French touch is on TV5MONDE!
To watch any of the films listed above, just tune in to TV5MONDE on the date and time shown! Enjoy!
HOW TO WATCH TV5MONDE
TV5MONDE is now available for FREE on Amazon Fire / Android Smart TVs. Look for TV5MONDE in the App section / App store of your TV. Or watch via their website.
---

---
SIGN UP TO OUR NEWSLETTER
If you're a fan of French films, why not sign up to our newsletter?
We'll bring you our recommendations of the best Francophone titles, either on demand or in the cinema.  Whether you're looking for a short film, or a full length feature there's something for everyone.

---