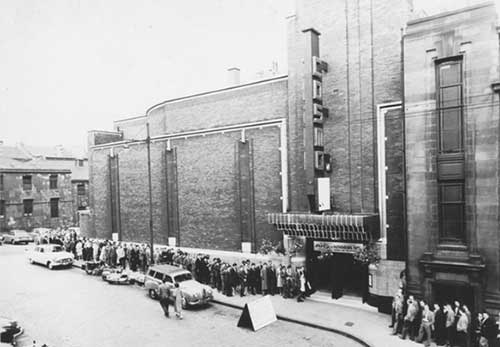 During the first 2022 Festival screening at Glasgow Film Theatre, we learned about the cinema's historic connection with France from one of its patrons.
Originally called The Cosmo, the cinema opened on 18 May 1939 with a screening of French director Jean DuVivier's Un Carnet de Bal (Christine).
The Cosmo promised its audiences a programme of 'continental fiction films revivals of British and American fiction films documentary films cartoons and news reels there was only one qualification – they must be of first rate quality.'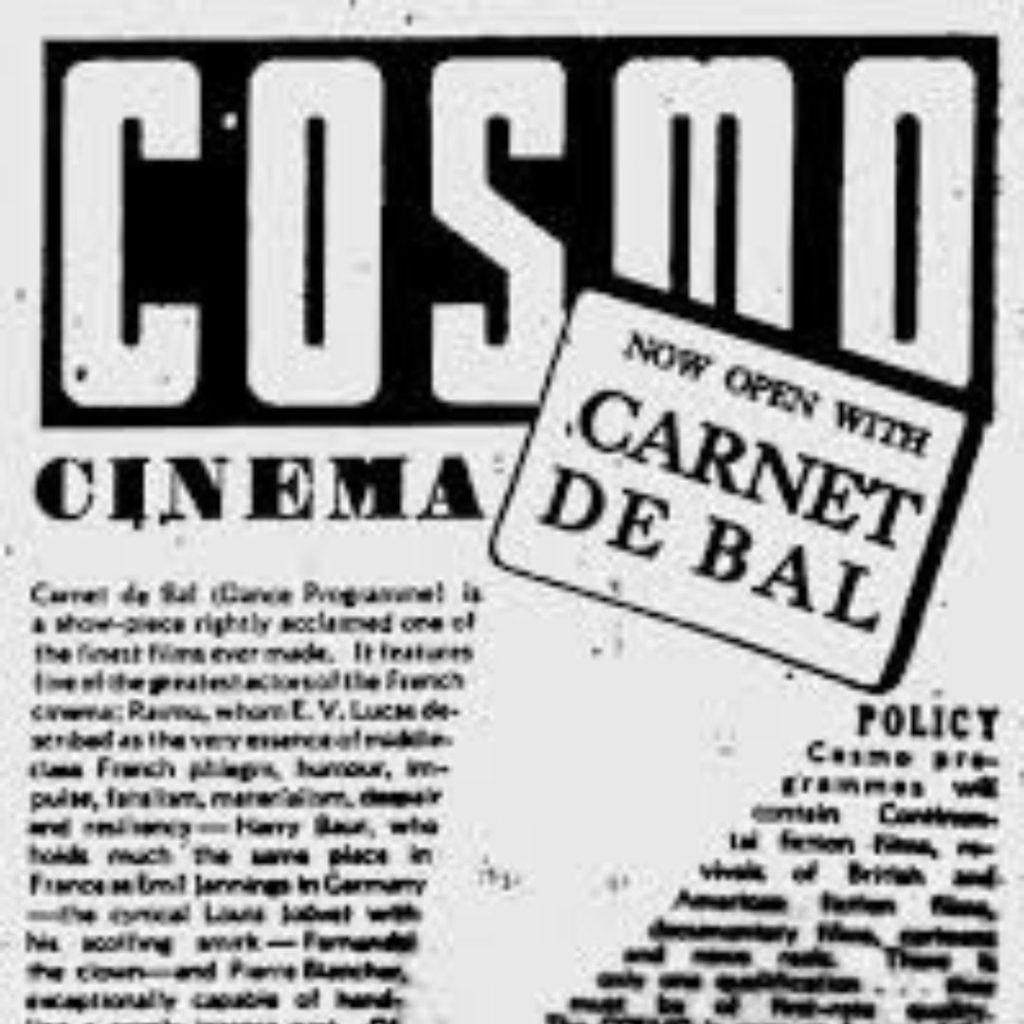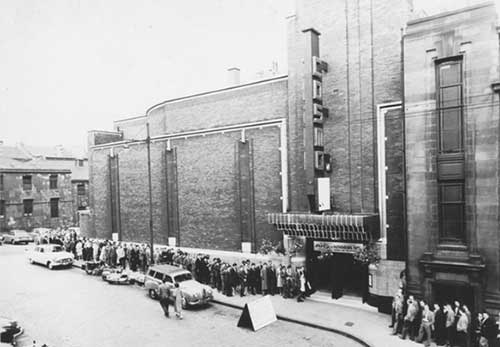 Cosmo was short for cosmopolitan and the cinema lived up to its reputation.
It continued to show screenings throughout World War II despite the scarce availability of films. It continued its forward-thinking mission post-war, becoming the first UK cinema to show a French film made during the Occupation as well as showing German wartime productions such as Münchhausen.
During World War II the Cosmo also screened free films for members of the French navy stationed at Greenock, as a sign of solidarity.
The Cosmo became Glasgow Film Theatre in 1973 but the mission of showing cosmopolitan cinema remains. This year, the French Film Festival UK opened the Glasgow programme with two early previews of new French films François Ozon Peter Von Kant and Eric Gravel's Full Time to enthusiastic audiences.
Thanks to the team there for working with us and Vive le cinéma!