The first film written and directed by iconic French singer and songwriter Serge Gainsbourg.
I Love You, I Don't is a love triangle that begins when a lonely truck-stop waitress (Jane Birkin, Gainsbourg's then-partner) falls for a hunky garbage collector (American cult actor and Warhol sex symbol Joe Dallesandro), making her boyfriend jealous.
The movie shares its title with that of a sexually-explicit 1969 pop hit by Gainsbourg and Birkin. With Gérard Depardieu.
"Gainsbourg, like Prince after him, came from music to filmmaking with a strong cinematic sense...he doesn't put a foot wrong. "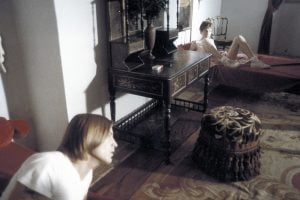 Subscribe to the French Film Festival UK newsletter
We'll bring you our recommendations of the best Francophone titles, either on demand or in the cinema. We'll also keep you up to date with all the latest happening with the French Film Festival UK which will takes place in November and December.