A group of 20-something hopefuls at theatre school are launched into life, passion and love.
Director Valeria Bruni Tedeschi's stint at the late Patrice Chéreau's prestigious acting school in the 1980s inspires this tale. Stella, Victor, Adèle and Étienne, a bunch of 20-something hopefuls take the entrance exam for the school at the Théâtre des Amandiers in Nanterre. Launched into life, passion, and love at full speed, together they will experience the turning point of their lives, but also their first tragedy.
"Forever Young's cast are equally sublime as their characters as they are in their characters' performances. "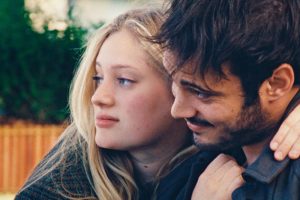 Subscribe to the French Film Festival UK newsletter
We'll bring you our recommendations of the best Francophone titles, either on demand or in the cinema. We'll also keep you up to date with all the latest happening with the French Film Festival UK which will takes place in November and December.