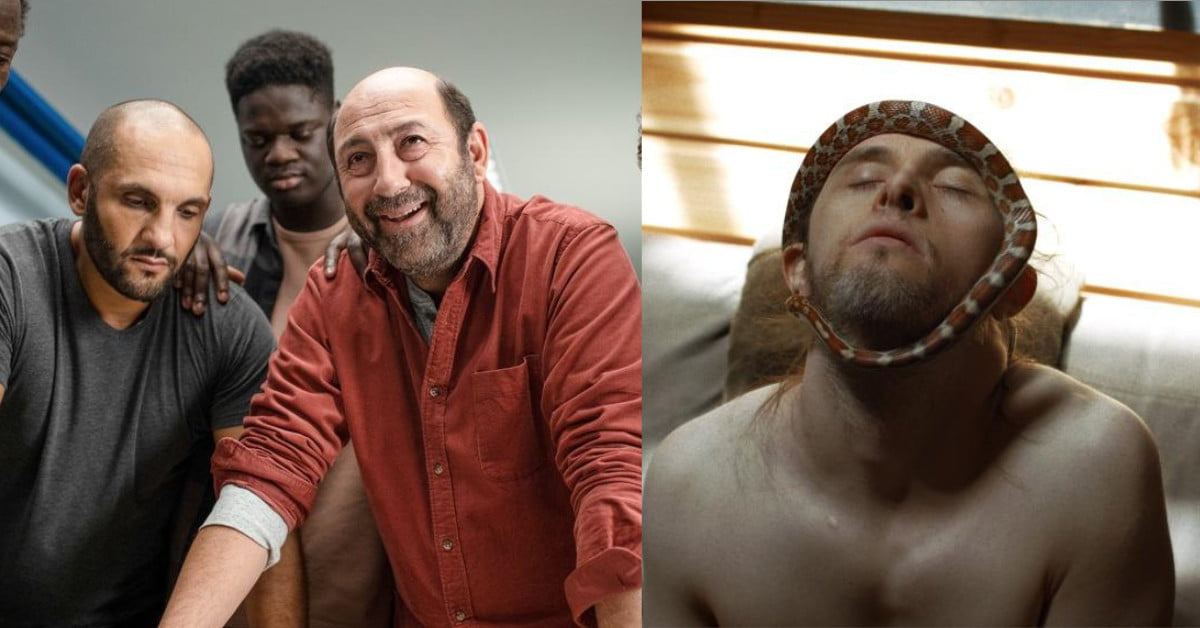 New cinema releases
Screening from 24 June
---
The Big Hit

/ Un Triomphe

(15)
—
Dir Emmanuel Courcol
Étienne, an often-out-of-work but endearing actor, runs a theatre workshop in a prison, where he brings together an unlikely troupe of prisoners to stage Samuel Beckett's classic Waiting for Godot. When he is allowed to take the colourful band of convicts on a tour outside the prison, Étienne finally has the chance to thrive. Each date is a new success and a unique relationship grows between this ad hoc group of actors and their director. But soon comes the final performance in Paris.
Cast Kad Merad, Marina Hands, Laurent Stocker
France | 2020 | 106 mins
French with English subtitles
—
Awards & Festivals
🏆 Official Selection, French Film Festival UK (2021)
🏆 Winner, Best European Comedy, European Film Awards (2020)
—
Watch the trailer

---
Theo and the Metamorphosis

/ Théo et les métamorphoses

(15)
—
Dir Damien Odoul
Théo, a young man with Down's syndrome, lives in seclusion with his father who is a photographer. Théo loves nature and has a passion for drawing. Every day he spends time training his body, his balance, his reflexes and his inner strength, and dreams of becoming a samurai. When his father goes away to an exhibition, Théo decides to start a new life and his extraordinary journey begins..
Cast Théo Kermel, Pierre Meunier, Louise Morin
France / Switzerland | 2021 | 96 mins
French with English subtitles
—
Awards & Festivals
🏆 Winner, Grand Prix, T-Mobile New Horizons International Film Festival (2021)
—
Watch the trailer

---