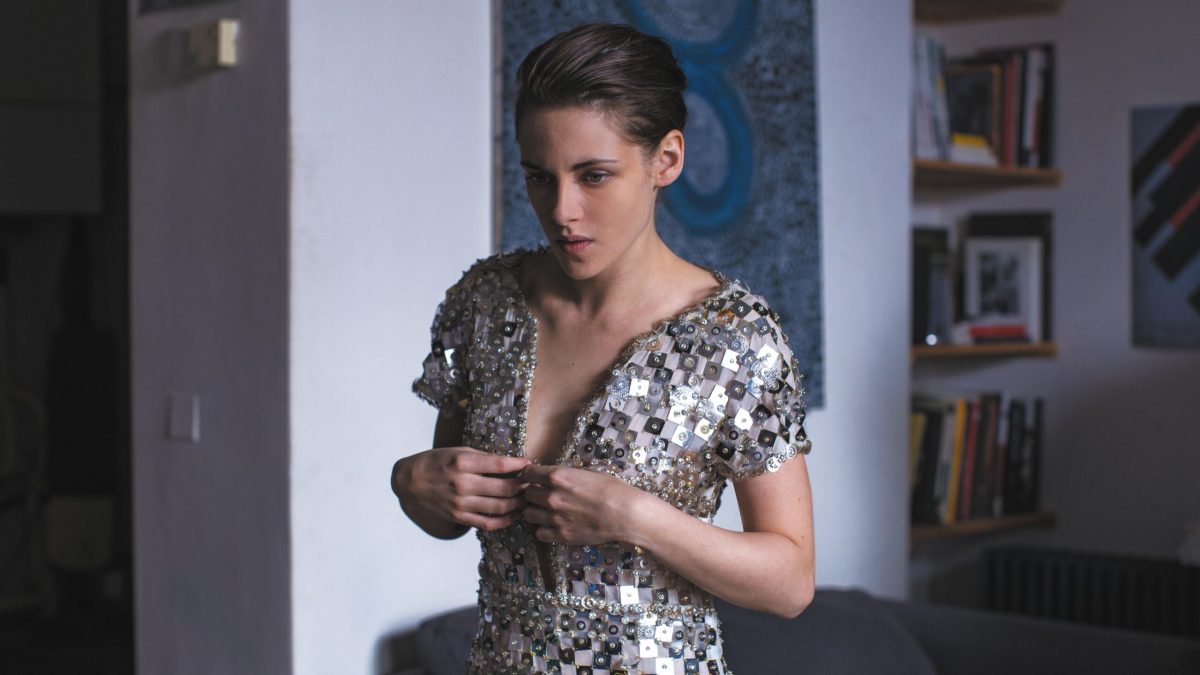 FROM 29 April 2021
---
Watch Award-winning French films from MUBI
---
This week we take a look at some of the great titles which are coming up in May on MUBI. To give you some ideas we've picked our top four, which are a mixture of documentaries, feature films, and shorts.
Included in the line-up is The Things of Life, based on a novel by Paul Guimard. Directed by previous Festival guest Claude Sautet, it circles around a car accident experienced by Pierre (Piccoli) and the events leading up to and after it.
To watch, just log in to your MUBI account.  If you don't have one, sign up today and get MUBI free for the next three months.
We hope you enjoy the films.
---
Personal Shopper / Personal Shopper
Available 2 May
Dir Olivier Assayas

Synopsis
Maureen, mid-20s, is a personal shopper for a media celebrity. The job pays for her stay in Paris, a city she refuses to leave until she makes contact with the spirit of her twin brother who died there. Her life becomes more complicated when strange anonymous text messages start appearing on her phone.
Awards
Cannes Film Festival (2016)
Winner: Best Director
Credits
Director Olivier Assayas
Cast Kristen Stewart, Lars Eidinger, Sigrid Bouaziz, Anders Danielsen Lie
2016 | France, Germany | English | 106 mins
---
Henri-Georges Clouzot's Inferno / L'enfer d'Henri-Georges Clouzot
Available 3 May
Dirs Serge Bromberg & Ruxandra Medreau

Synopsis
Documentary. In 1964, Henri-Georges Clouzot's production of L'Enfer starring Romy Schneider came to a sudden halt after only three weeks. The initial footage was forgotten about for over fifty years till film archivist Serge Bromberg uncovered a treasure trove of breathtaking imagery, and from it tells us of what would have been a unique film.
Credits
Directors Serge Bromberg & Ruxandra Medrea
2009 | France | French with English subtitles | 100 mins.
---
The Things of Life / Les Choses de la vie
Available 17 May
Dir Claude Sautet

Synopsis
In the aftermath of a violent car crash, as Pierre lies semi-conscious beside the burning wreckage of his car, his life flashes before his eyes – specifically, his complex entanglement with two very different women: his dutiful, long-suffering wife and his adoring, free-spirited mistress.
Credits
Director Claude Sautet
Cast Michel Piccoli, Romy Schneider
1970 | France, Italy | French with English subtitles | 81 mins.
---
Tender / Tendre
Available 26 May
Dir Isabel Pagliai

Synopsis
Documentary. On a hot summer day by a small lake, 11-year-old Mia asks Hugo, 15, to tell her about his love story with Chaïnes. Despite his reluctance, memories of evenings spend with her at the edge of the lake a few months earlier come flooding back.
Awards
IndieLisboa International Independent Film Festival (2020)
Winner, Short Film Grand Prize
Credits
Director Isabel Pagliai
2020 | France | French with English subtitles | 43 mins.
---
SIGN UP TO OUR NEWSLETTER
If you're a fan of French films, why not sign up to our newsletter?