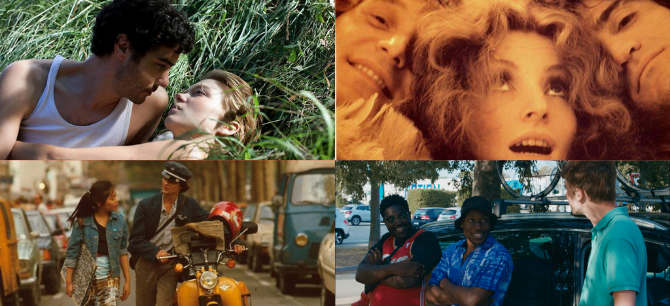 31 JULY 2021
---
Four exciting award-winning French films
Screening online in August on MUBI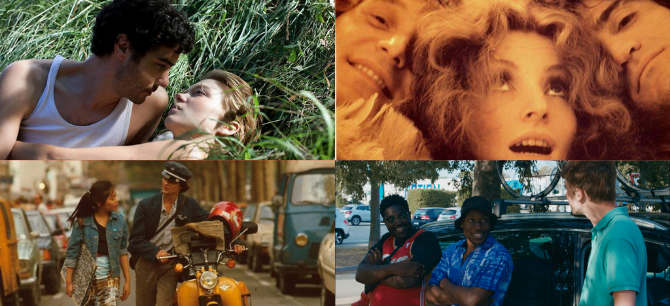 This August, MUBI are screening a selection of award-winning films to enjoy from the comfort of home. Here are some of the highlights: to watch, just log in to your MUBI account. If you don't have one, sign up today and get MUBI free for the next three months.

---
FROM SUNDAY 1 AUGUST
Diva / Diva
Two tapes, two Parisian mob killers, one corrupt policeman, an opera fan, a teenage thief, and the coolest philosopher ever filmed all twist their way through an intricate and stylish French-language thriller which has become a cult classic.
Dir Jean-Jacques Beineix
Cast Frédéric Andréi, Wilhelmenia Wiggins Fernandez, Richard Bohringer
1981 | France | 113 mins
French with English subtitles
AWARDS & FESTIVALS
Winner, Best First Work, Best Music, Best Cinematography, César Awards (1982)
Official Selection, French Film Festival UK (2010)
---
FROM WEDNESDAY 4 AUGUST
All Hands on Deck / À L'abordage
An unlikely oddball trio bond during an impromptu trip to the French countryside on a reckless romantic mission.
Dir Guillaume Brac
Cast Salif Cissé, Asma Messaoudene, Soundos Mosbah
202O | France | 95 mins
French with English subtitles
AWARDS & FESTIVALS
Special Mention, FIPRESCI Prize, Berlin International Film Festival (2020)
---
FROM SUNDAY 29 AUGUST
Lions Love / Lions Love (…And Lies)
"The pressures here in Hollywood are so great, from all the dead people," opines Warhol superstar Viva to James and Gerome, the two creators of the rock musical Hair. In a rented house in the sun-soaked L.A. Hills, they delight in one another's bodies while musing on love, stardom, and politics.
Dir Agnès Varda
Cast Viva, Gerome Ragni, James Rado
1969 | France, USA | 113 mins
English with French subtitles
AWARDS & FESTIVALS
Winner, Carrosse d'Or, Cannes Film Festival (2010)
---
FROM MONDAY 30 AUGUST
Grand Central / Grand Central
Tahar Rahim stars as a young man compulsively attracted to danger. He becomes a subcontractor at a French nuclear facility, where he is exposed to deadly radiation levels. He is transformed by his passionate and forbidden affair with a woman he meets at the plant.
Dir Rebecca Zlotowski
Cast Tahar Rahim, Léa Seydoux, Olivier Gourmet
2013 | Austria, France | 91 mins
French with English subtitles
AWARDS & FESTIVALS
Winner, François Chalais Award, Cannes Film Festival (2013)
---
SIGN UP TO OUR NEWSLETTER
If you're a fan of French films, why not sign up to our newsletter?
We'll bring you our recommendations of the best Francophone titles, either on demand or in the cinema.  Whether you're looking for a short film, or a full length feature there's something for everyone.

---