This screening has passed.
Warwick Arts Centre
November 16, 2023 @ 20:00
Two feisty femmes – Laure Calamy and Olivia Côte – play estranged childhood friends who tentatively reunite for a trip to the Greek Islands.
Recently divorced, and watching helplessly as her only son leaves home, Blandine (Olivia Côte) is struggling to find her footing again, so when her former best friend Magalie (Call My Agent's Laure Calamy), loud and fearless, suddenly resurfaces, she allows herself to be spontaneous for a change.
The film emerges as a breezily delightful tale of female camaraderie, intermingled with laughter, tears and great scenery around Amorgos, where Luc Besson's cult The Big Blue was shot.
"Odd-couple comedy that sees two former school-friends reunited in middle-age for a sun-soaked Greek holiday."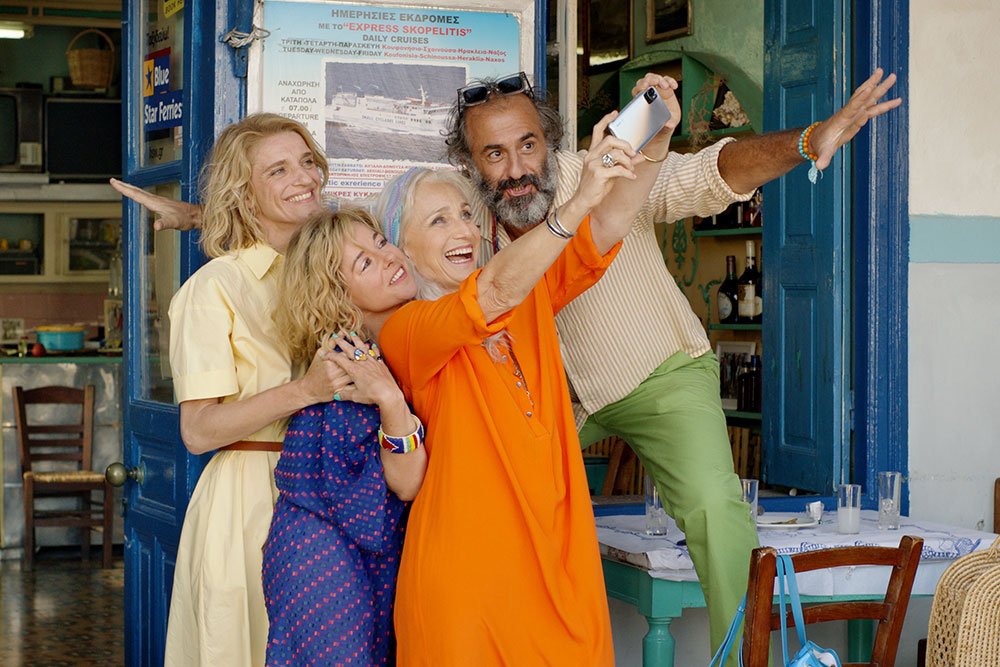 Subscribe to the French Film Festival UK newsletter
We'll bring you our recommendations of the best Francophone titles, either on demand or in the cinema. We'll also keep you up to date with all the latest happening with the French Film Festival UK which will takes place in November and December.