This screening has passed.
Edinburgh – Institut Français d'Ecosse
November 9, 2023 @ 18:00
With his wine business on the brink of bankruptcy Jacques (Bernard Campan) who's divorced, disgruntled and in his fifties, doesn't have much to smile about.
Not feeling particularly inspired by the next stage of his life, Jacques is close to giving up until Hortense (Isabelle Carré) stumbles into his shop. Light-hearted and kind, Hortense works as a nurse. So enchanted by the babies she delivers, she is determined to find love and have a child of her own. As they grow closer and closer, their pasts begin to catch up with them. A testament to the power of love and a great glass of wine. Based on director Ivan Calbérac's stage play of the same name.
"Crisply scripted and performed with a light touch..."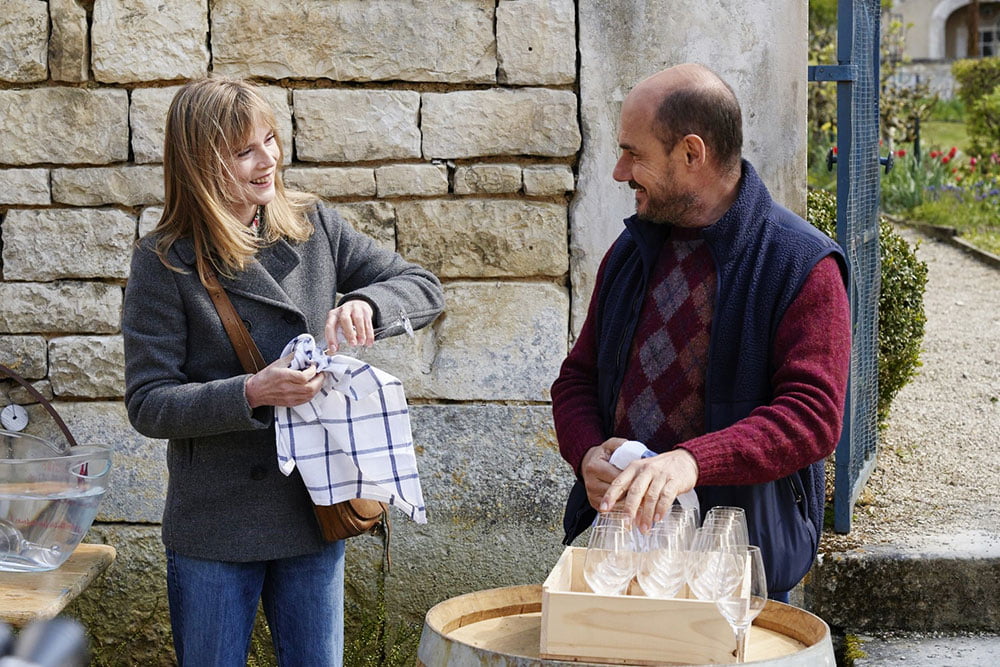 Subscribe to the French Film Festival UK newsletter
We'll bring you our recommendations of the best Francophone titles, either on demand or in the cinema. We'll also keep you up to date with all the latest happening with the French Film Festival UK which will takes place in November and December.