This screening has passed.
London – Ciné Lumière
November 12, 2023 @ 14:00
A profound meditation on time, The Mother and the Whore has been restored in pristine 4K and made visible after years of absence from the screens.
After the French New Wave, the sexual revolution, and May '68 came The Mother and the Whore, the legendary, autobiographical magnum opus by Jean Eustache that captured a disillusioned generation navigating the 1970s post-idealism within the microcosm of a ménage à trois. The aimless, clueless, Parisian pseudo-intellectual Alexandre (Jean-Pierre Léaud) lives with his tempestuous older girlfriend, Marie (Bernadette Lafont). His dalliance with the younger, sexually liberated Veronika (Françoise Lebrun) leads to a volatile open relationship marked by everyday emotional violence and subtle but catastrophic shifts in power dynamics.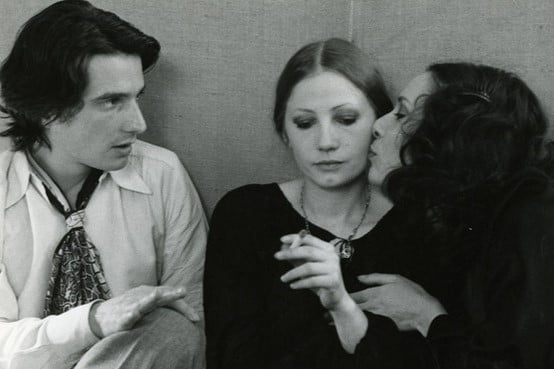 Subscribe to the French Film Festival UK newsletter
We'll bring you our recommendations of the best Francophone titles, either on demand or in the cinema. We'll also keep you up to date with all the latest happening with the French Film Festival UK which will takes place in November and December.