This screening has passed.
Glasgow – Film Theatre
November 19, 2022 @ 13:30
An actor dies on stage in the middle of a performance and his friend becomes the primary suspect.
An actor was poisoned and died on stage in the middle of a performance at the Comédie-Française. Martin, a member of the troupe and friend of the victim, becomes a primary suspect while being chased by a mysterious organisation called the Green Perfume. When leading his own investigation, Martin receives the unexpected help of Claire, an eccentric cartoonist in need of adventure. Nicolas Pariser came to the Festival in 2019 with Alice et le maire (Alice and the Mayor).
"Kiberlain and Lacoste star in Pariser's whimsical comedy adventure ... a modern French North By Northwest."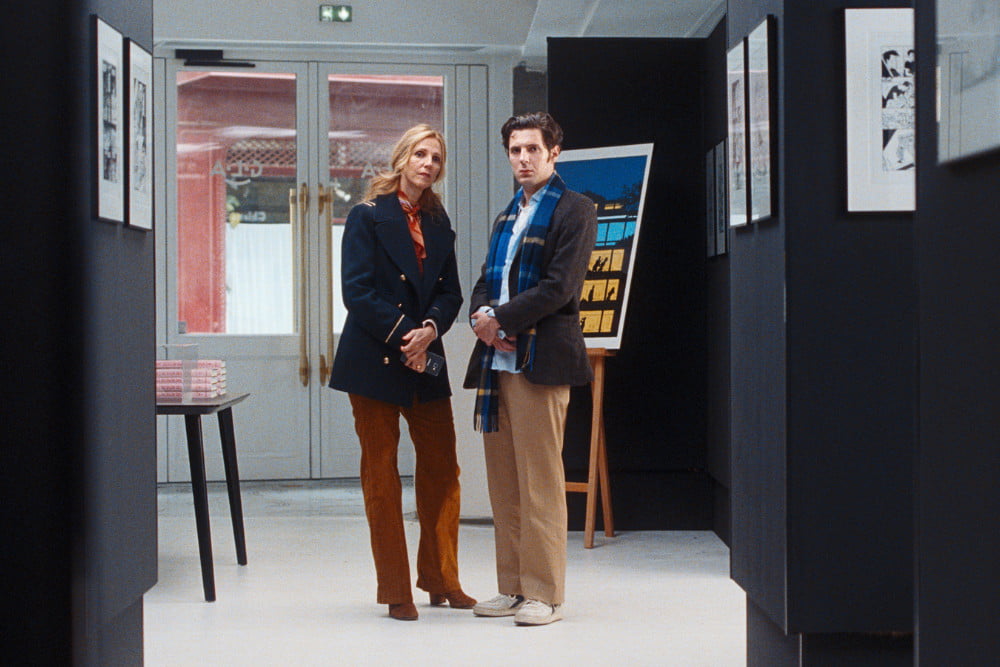 Subscribe to the French Film Festival UK newsletter
We'll bring you our recommendations of the best Francophone titles, either on demand or in the cinema. We'll also keep you up to date with all the latest happening with the French Film Festival UK which will takes place in November and December.