This screening has passed.
Sheffield – Showroom Workstation
December 15, 2022 @ 18:00
At Saint-Omer court of law, young novelist Rama attends the trial of Laurence Coly, a young woman accused of killing her 15-month-old daughter.
Acclaimed at the Venice Film Festival where it won the Silver Lion, the Best Debut Film Award (Luigi De Laurentiis Award) and the Edipo Re Award, documentarian Alice Diop's stunning narrative debut Saint Omer is France's entry at the 2023 Academy Awards (the Oscars). A young novelist confronts personal trauma as she observes the trial of a woman accused of killing her 15-month old daughter. Loosely inspired by a real court case where a mother abandoned her baby to the rising tides on a beach, Saint Omer is a finely observed drama which probes the unspeakable with elegance.
"A haunting (and haunted) film that exists both on the screen and, in another sense, inside one's mind."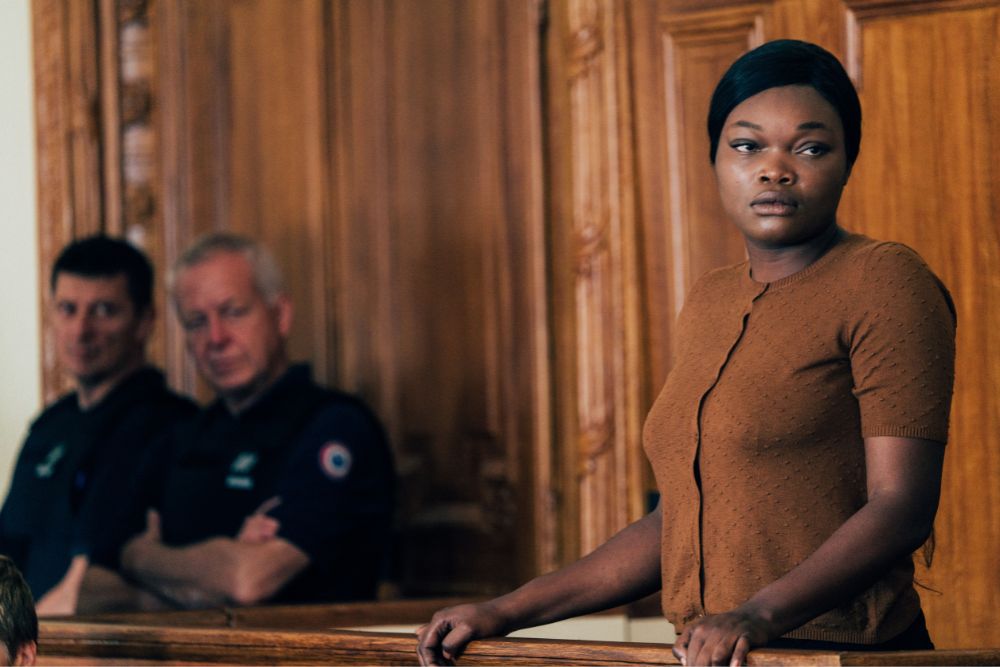 Subscribe to the French Film Festival UK newsletter
We'll bring you our recommendations of the best Francophone titles, either on demand or in the cinema. We'll also keep you up to date with all the latest happening with the French Film Festival UK which will takes place in November and December.