This screening has passed.
London – Ciné Lumière
November 11, 2022 @ 20:35
In the 1960s, just after Mali gains its independence, a young socialist meets and falls in love with a woman trying to escape an arranged marriage.
Robert Guédiguian (Gloria Mundi, The Snows of Kilimanjaro, Marius and Jeannette) sets his youthful 1960s love story Mali Twist against the backdrop of the febrile atmosphere of postcolonial Mali, amongst youngsters dancing to rock and roll music and the twist. Alicia Da Luz Gomes and Stéphane Bak co-star as a spirited young woman who wants to escape her arranged marriage, and a young socialist whose paths collide in the capital, Bamako. Mali Twist tells a story of dreams of political renewal and independence.
"A dive into the past, punctuated by a multitude of hits from the early '60s whose fragrance of effervescent happiness is tinged with nostalgia and tragedy."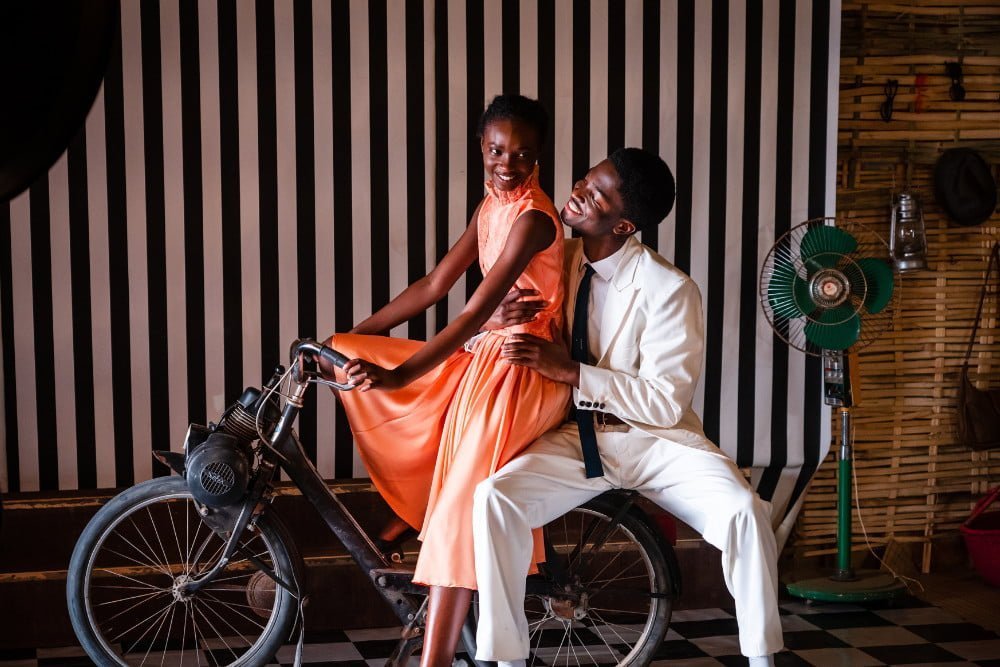 Subscribe to the French Film Festival UK newsletter
We'll bring you our recommendations of the best Francophone titles, either on demand or in the cinema. We'll also keep you up to date with all the latest happening with the French Film Festival UK which will takes place in November and December.