This screening has passed.
Edinburgh – Summerhall
November 20, 2022 @ 17:00
Punchy drama starring Daniel Autueil as a provocative law professor who must prep a young student for a prestigious public speaking contest.
As a young woman growing up in the Paris suburb of Creteil, Neïla Salah (Camélia Jordana) dreamed of becoming a lawyer. Enrolled at the renowned Assas Law School in Paris, on her first day she runs up against Pierre Mazard (Daniel Auteuil), a professor known for his provocative behaviour and misconduct. To redeem himself, he agrees to prep Neïla for a prestigious public speaking contest. Cynical and demanding, Pierre might become the mentor she needs… But to do that, both of them will have to rise above their prejudices.
"Jordana and Auteuil prove to be a winning pair... punchy and well-performed "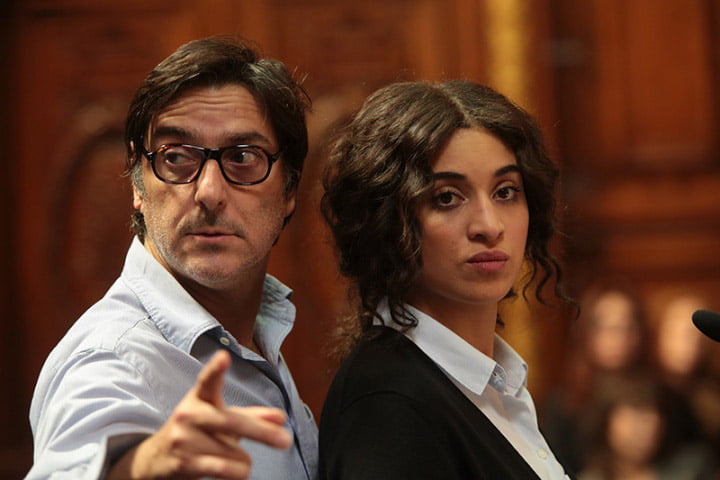 Subscribe to the French Film Festival UK newsletter
We'll bring you our recommendations of the best Francophone titles, either on demand or in the cinema. We'll also keep you up to date with all the latest happening with the French Film Festival UK which will takes place in November and December.