This screening has passed.
London – Ciné Lumière
November 7, 2022 @ 20:30
A documentary looking at feminists and feminist activism across France.
Words pasted on the walls of buildings have begun to appear throughout the streets of France. They speak of femicide, rape, and all the injustices against women. The collages are the work of a new wave of French feminists who are passionate about getting their message heard. Their bluntness is hard to ignore – they want change now and demand that people react to what those black letters on white paper say.
"Engaged, curious filmmaking which finds humour as well as anger. "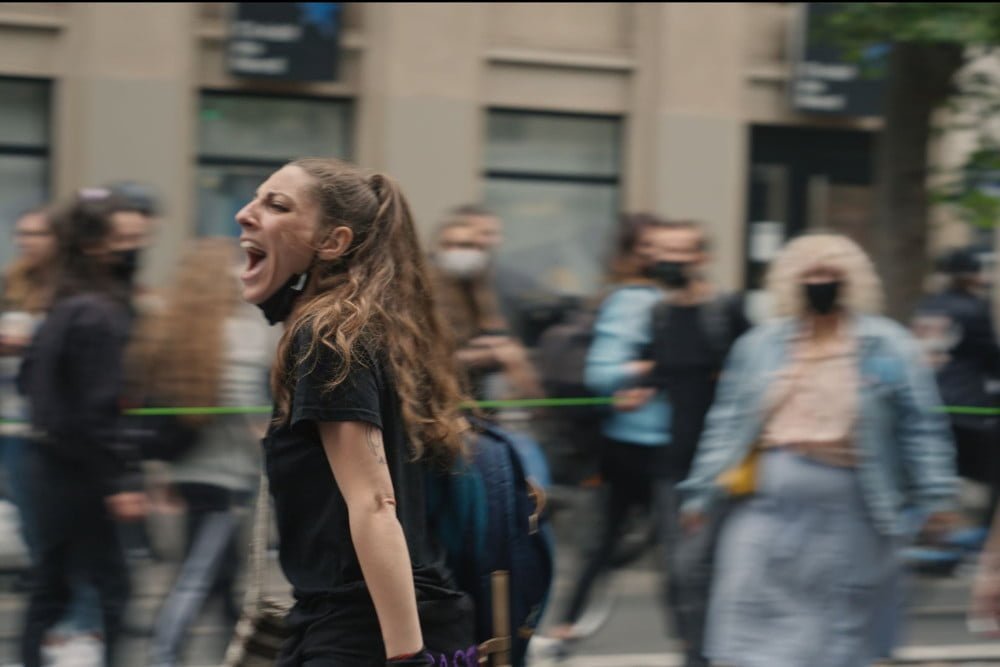 Subscribe to the French Film Festival UK newsletter
We'll bring you our recommendations of the best Francophone titles, either on demand or in the cinema. We'll also keep you up to date with all the latest happening with the French Film Festival UK which will takes place in November and December.