This screening has passed.
London – Ciné Lumière
November 11, 2023 @ 13:45
A determined, gifted 17-year-old musician, Zahia has but one dream—to become a conductor.
Music is her life which she shares with her entire family including her twin sister Ferrouma. Yet, in 1995, all odds seem to be stacked against her. She's a woman, the daughter of Algerian immigrants and comes from a working-class background.
None of that plays well at her stuffy Parisian conservatory, or at the competitions she embarks upon. Yet, in her drive to make symphonic music accessible to all, she somehow creates the culturally-diverse Divertimento orchestra, based in her own Parisian immigrant neighbourhood.The real-life Zahia continues to conduct that orchestra to this day.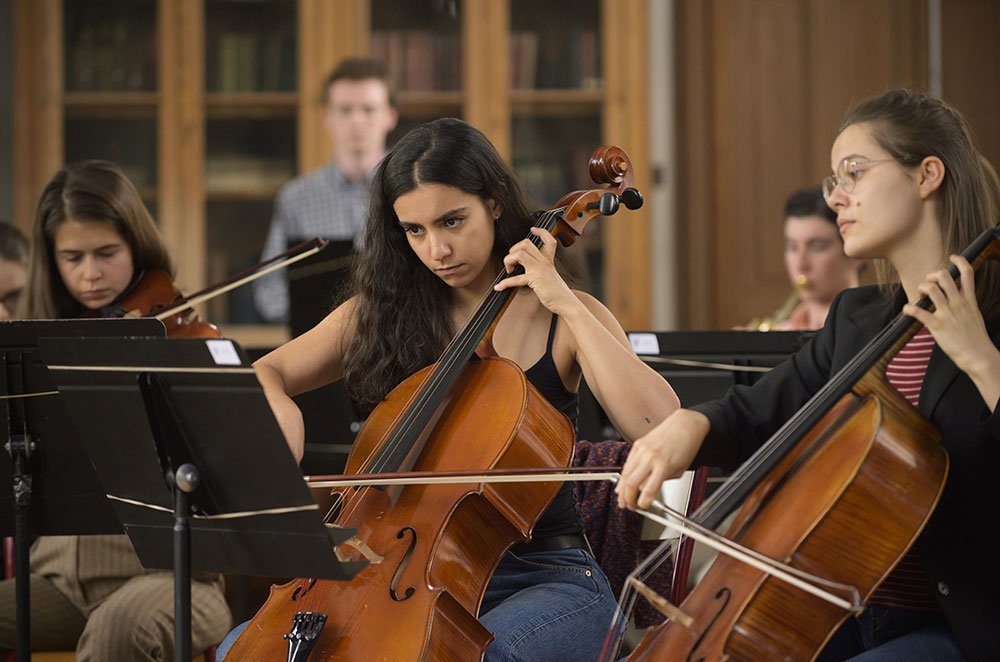 Subscribe to the French Film Festival UK newsletter
We'll bring you our recommendations of the best Francophone titles, either on demand or in the cinema. We'll also keep you up to date with all the latest happening with the French Film Festival UK which will takes place in November and December.