This screening has passed.
London – Ciné Lumière
November 9, 2023 @ 20:20
Quentin Dupieux (Deerskin, Smoking Causes Coughing) returns! In Daaaaaali!, Anaïs Demoustier is a journalist pursuing an exclusive interview with Salvador Dalí, played with hilarious eccentricity by a combination of actors, including Gilles Lellouche, Jonathan Cohen and Alain Chabat. As her endeavour moves further away from reality, Dupieux creates a playful, loving and farcical tribute.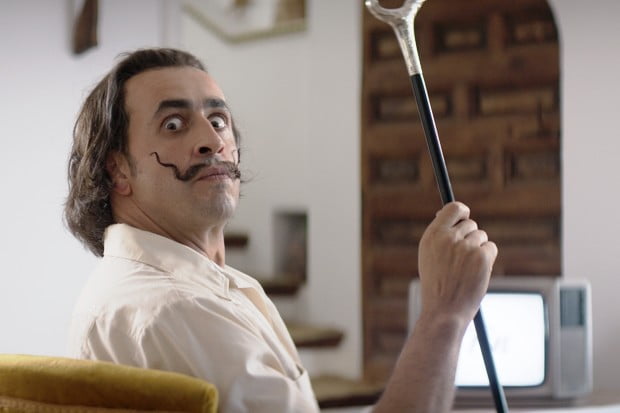 Subscribe to the French Film Festival UK newsletter
We'll bring you our recommendations of the best Francophone titles, either on demand or in the cinema. We'll also keep you up to date with all the latest happening with the French Film Festival UK which will takes place in November and December.