This screening has passed.
Hereford – The Courtyard
November 18, 2023 @ 14:30
When a frustrated writer (Samuel Theis) dies of suspicious causes, the clues he left behind would appear to implicate his wife (Sandra Hüller who came to attention in Toni Erdmann).
If the death in the French Alps was a suicide then what follows is incredibly cruel, as his grieving wife is hauled into court and tried for his murder.
Their 11-year-old son who is blind, is obsessed with trying to make sense of what happened, whereas it is the death of the marriage, not the husband, that preoccupies Palme d'Or wining director Justine Triet. She posits the disturbing question: Can any couple's relationship withstand the kind of scrutiny that this one is subjected to, as old fights and infidelities are dragged into the open?
Triet has intrigued Festival audiences by turning what could have been a traditional courtroom drama upside down with an approach that is rigorous and almost documentary-like in its forensic examination.
"Sparkling intellectual thriller that lingers for days. "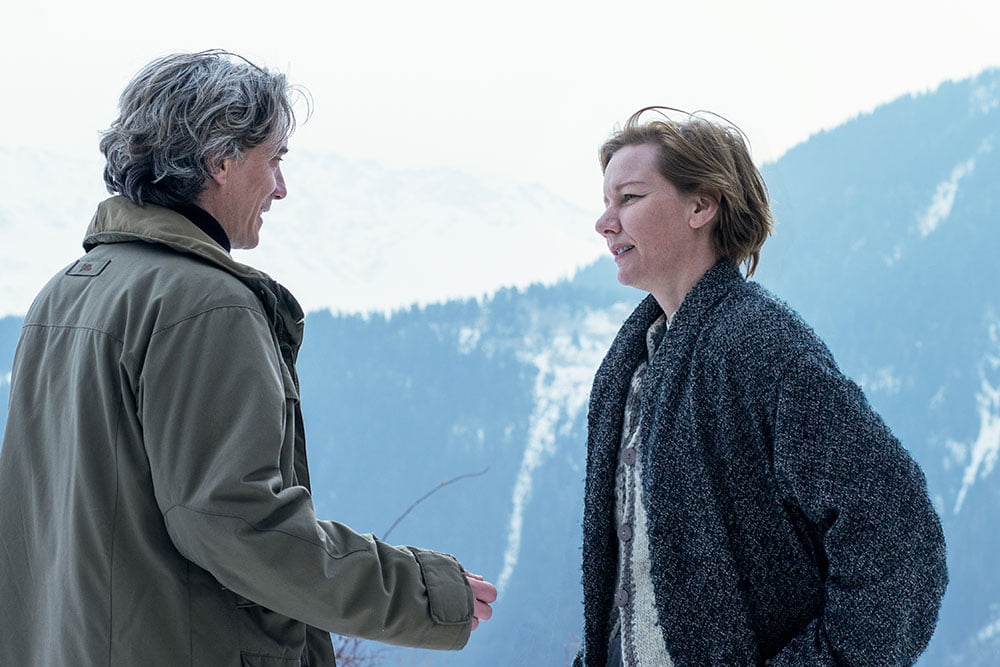 Subscribe to the French Film Festival UK newsletter
We'll bring you our recommendations of the best Francophone titles, either on demand or in the cinema. We'll also keep you up to date with all the latest happening with the French Film Festival UK which will takes place in November and December.