This screening has passed.
Edinburgh – Institut Français d'Ecosse
November 14, 2023 @ 18:30
A prestigious Paris high school gambles that they can change the prospects for struggling students through Hip Hop.
The training motivates, strengthens and allows the students to surpass themselves. Everyone brings his or her own story and through dance learns to translate their experiences into physical energy. The intimately immersive camera interweaves explosive movement with moments of reflection. There are injuries and disappointments, but also hopes, dreams and inner transformations.
"Total immersion in a Parisian high school's hip hop class."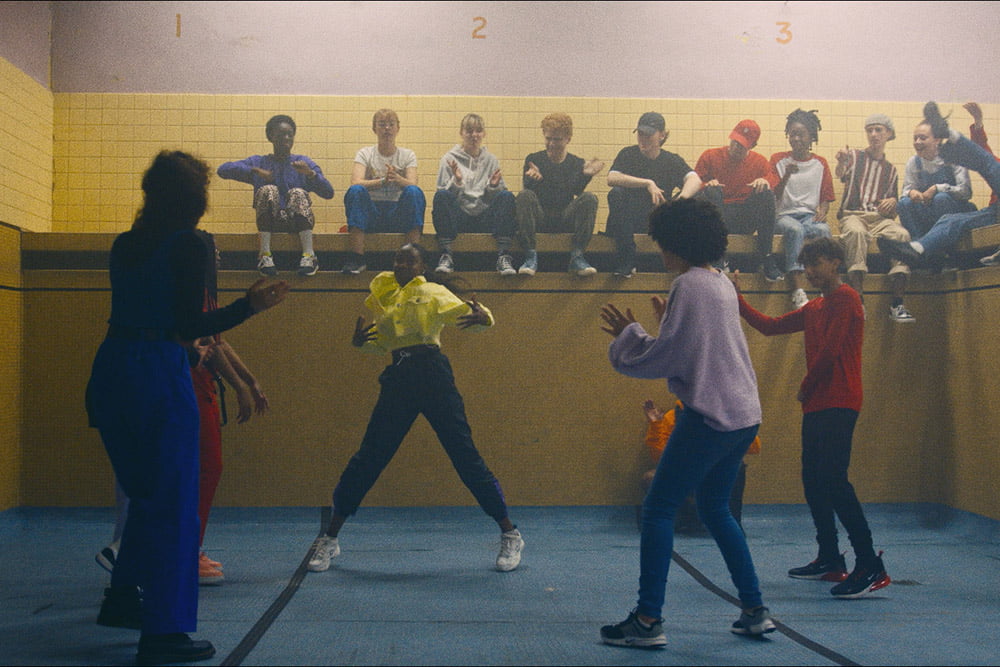 Subscribe to the French Film Festival UK newsletter
We'll bring you our recommendations of the best Francophone titles, either on demand or in the cinema. We'll also keep you up to date with all the latest happening with the French Film Festival UK which will takes place in November and December.